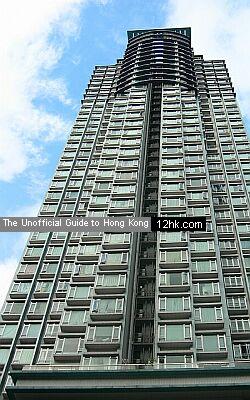 With the rising cost of office space in Central and the surrounding areas, many offices have been relocating to other areas. Quarry Bay is one of them.
Located toward the eastern end of the Hong Kong MTR line just past North Point, Quarry Bay is just 15 minutes from Central. The nearby Taikoo Shing is one of the key housing estates on Hong Kong Island, and a favorite for expatriates from Japan.
Facilities and spots of interest in the area include the Quarry Bay Public Library, the Quarry Bay Park, the Mount Parker Trail (which can lead you all the way to Tai Tam Reservoir on the south side of Hong Kong Island and even to Stanley), and the Hong Kong Aquarium Plaza.
In addition to the ordinary, sometimes you could see something quite unique and local - click here.
(Left: a residential building on King's Road)