If you want to have a picture taken with Bruce Lee, the martial arts expert who made the term "kung fu" known to the world, other than the wax museum on Victoria Peak, the "Avenue of Stars" at the Tsim Sha Tsui promenade would be the place to go.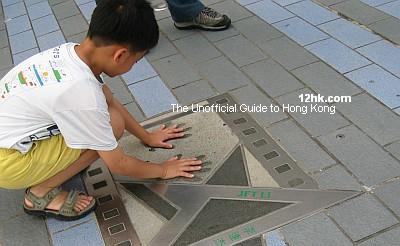 Also featured are the hand prints of many Chinese stars, including Jet Li.
Eh... no, the person in the photo is not Jet. But who knows who he will grow up to be!