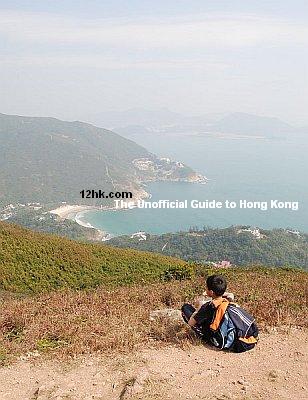 Dragon's Back is on of the walking trails on Hong Kong Island. Although it sounds precarious, it is not a difficult trail - maybe the dragon was asleep. You can start from many spots, one of which involves taking a bus from the Shau Kei Wan bus terminal.
The sight is quite spectacular, especially since it is so close to urban Hong Kong. You will see beaches, golf course, and islands in the sea below. The little guy pictured to the right here had the right idea: he was enjoying his instant noodles while taking in the view.
If you still need to burn off some calories at the end of the trail, you can do some surfing at Big Wave Bay.