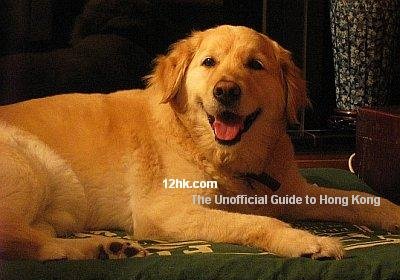 Being a big city, Hong Kong is not the greatest place for pets larger than cats. Since the flats are usually small and without a yard, dogs have to be cooped up all day long except for times to be walked. But you could find a flat where the flat walled-in roof top comes with it where the dog can roam - but hopefully not dig holes. Some low-rise duplexes with a tiny yard are also available but are usually far from the city center.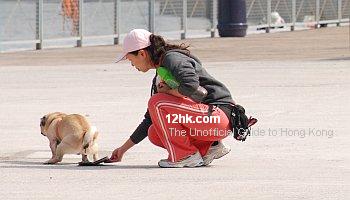 If you don't have a roof or a yard, then even when you take them out, larger dogs need to be muzzled and put on a leash. Of course there is also the warm product they produce for you to take care of in order to avoid getting fined. But as an expat living in Hong Kong, you can probably afford to have a live-in domestic helper who would end up with the task of walking the dog - with all the trimmings that come with that. (Above Right: a dog owner at the Wan Chai promenade pet park performing the loving act of end product reception.)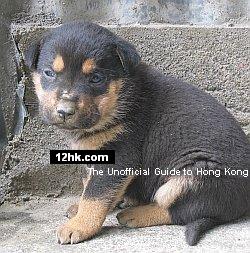 Some residential buildings also don't allow keeping of pets. So ask before you sign the lease.
The required quarantine period for dogs immigrating to Hong Kong is something else to consider, but I think cats are exempted - unless maybe your cat is really the type that belongs to the zoo! (Double check at the Hong Kong government website.) And if your pet is a chicken or a goose, as of Feb 2006, you will need to apply for a license to keep it due to the spread of the avian flu.
You can also just adopt a pet from the local SPCA here. They always have more animals than they can find homes for.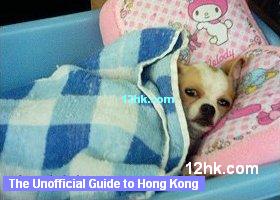 When you go on trips or vacation, either your "domestic helper" can help take care of the pet, or you can send it to a pet hotel in Hong Kong - a kennel. And then you may have friends who are willing to house-sit your pet for you. (Left: a dog living it up not in a hotel, but in a local convenient shore in Sham Shui Po on Ap Liu Street.)