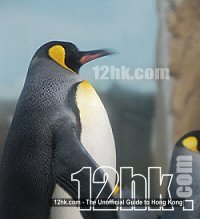 Above: king penguins at the Taipei Zoo
Taipei Zoo in Taipei, easily accessible via the Taipei MRT subway train, is a great place for families. It only costs NT$60 (~US$1.85) for adults and NT$30 for kids (as of 2009.9).
It is big and has plenty of animals, caged and uncaged. There's a little shuttle train to help ease your feet. So if you don't want to walk uphill, you can take it up first and walk down as you visit the different zones.
The main attractions include:
pandas
king penguins
pythons
gorillas
lions and tigers