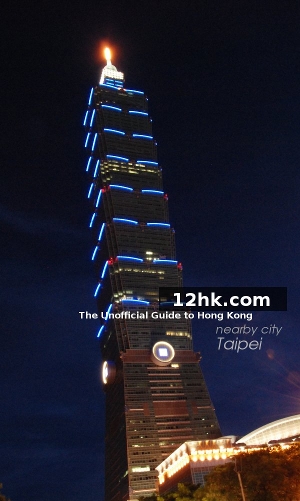 Taipei 101 tower pictured above may not look that tall, but photographs can be deceiving. In fact even when you see it there in real life in Taipei, it still doesn't strike you as being the second tallest building in the whole world.

Built in an earthquake-prone region, plus one frequented by typhoons, you can imagine the measures taken to make sure it can withstand both. In fact you can actually see the 730-ton "tuned mass damper" from some restaurants and bars inside and also from the observation deck. Wouldn't it be fun to see it in action? Well, maybe not.

It costs NT$400 (~US$12.50) to visit the observation deck ('observatory', as they call it in their official website).