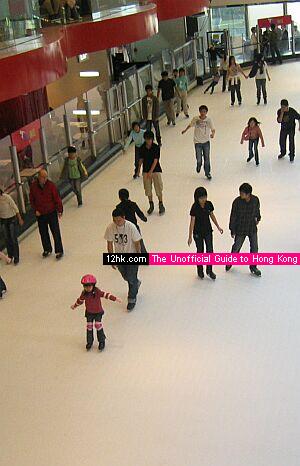 Located in Taikoo (aka Taikoo Shing), the Cityplaza shopping mall has a few floors of shops and restaurants. In addition it also has an ice-skating rink, a food court, a few coffee shops, and a cinema.
Also worth mentioning are the different water sculptures in the mall. My favorite is the big rolling ball - when filled with water, it rolls toward the side to empty the water and then rolls back to refill again.
In addition to the bus lines that pass by it, being connected by a set of escalators to the Taikoo MTR station on the Hong Kong Island line, it is quite accessible. Events of interest to the public are regularly held at the mall.
(2009.10.3)