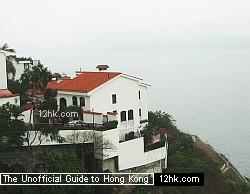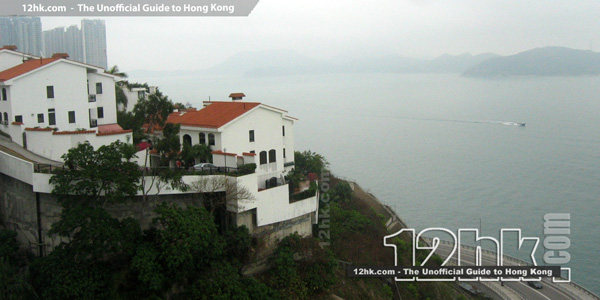 Above: seaview houses in Pok Fu Lam area on Hong Kong Island With 7,000,000 people sharing the little bit of land in Hong Kong, and with land sale being one of the government's main sources of revenue, small little apartments and condos in high rises are the result. And they are building them taller and taller, blocking not only the view but also wind.
To the locals, any condo or apartment with 1,000 sq. ft. and above would be considered large. And you can figure out the rental price by the per-square-foot rate: from ~HK$13/sq.ft. and up in far away areas like Tin Shui Wai, to ~HK$35/sq.ft. and up for flats in the Mid-Levels, the area of status symbol, you can take your pick.
If you prefer a house like the one in the photo to the left, be prepared to write a much bigger check. (Above Left: a house with seaview in Pokfulum.)
Here's a list of areas popular for expatriates:
south Hong Kong Island (e.g. Redhill district, South Horizons)
Clearwater Bay
Hong Lok Yuen (New Territories)
Pok Fu Lam
Lamma Island, etc.
(2011.9.7)