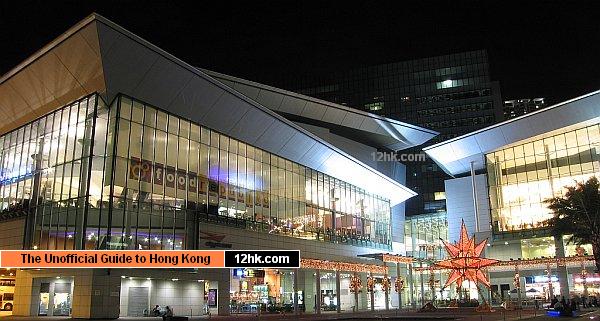 Above: Citygate Outlets mall in Tung Chung area on Lantau Island.
If you are into name brands, you need to check out Citygate Outlets shopping center in Tung Chung (on the Tung Chung MTR train line).
There are 3 floors of outlet shops - they can be summarized by one word: clothing. The brands include: Dunhill, Armani, Bally, Brooks Brothers, Calvin Klein, DKNY... (2011.8)
If only your spouse is a fan, worry not, there are a couple of coffee shops and an ice-cream shop for you to park yourself with a book to watch the bags! There is also a movie theatre to keep you entertained. There's also a nice food court to sample some cuisines. If you still need to burn more time than that, then you can ride the Ngong Ping 360 cable car back and forth. Beyond that, sorry, you're on your own!
Directions
Located just next to the Tung Chung MTR station, the Citygate Outlets mall is accessible by the MTR subway, but since it's located on Lantau Island, which is a ways from the main parts of Hong Kong, it takes a good 45 minutes from Central (from station to station, figuring 10 minutes of waiting for the train), a good hour from Causeway Bay or Tsim Sha Tsui.
But if you're going from the Hong Kong airport, then you can be there in 15 minutes (by taxi or three different bus lines) since it is in the neighborhood. So you can even do your shopping during a lay-over. Just don't lose track of time and miss your flight: hotels in Hong Kong can be costly without advance booking.
NOTE: All brand or product names are or may be trademarks of, and are used to identify products and services of, their respective owners.