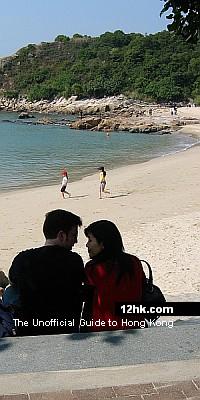 There are over 40 beaches scattered in different parts of Hong Kong. Repulse Bay is probably the most famous one. It is reachable by bus and taxi.

Beaches close to Repulse Bay include Deep Bay, South Bay, etc. Some beaches in Sai Kung area have very clear water and even corals.

The beaches are usually just crowded during the summer months (July - September). For the rest of the year, there may be people but at least the beaches won't feel like a bath tub with two people in it.

The photo on the left was taken on a December day with temperatures in upper teens Celcius (mid 60s F).