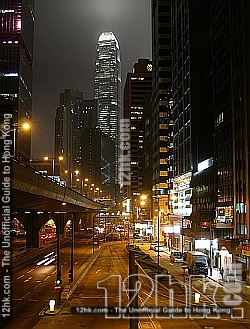 In Sheung Wan, being just next to Central, the 2 IFC is clearly visible from some parts of it.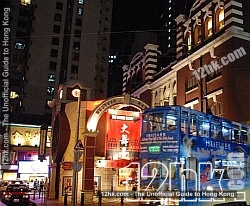 Western Market, a historical landmark in
Sheung Wan with a tram terminal right in front.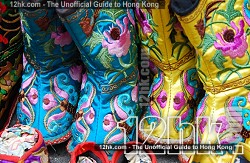 Embroidered boots found at one of the stalls on
Cat Street in Sheung Wan.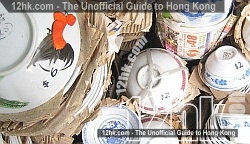 China in a porcelain shop in Sheung Wan. No bull.
Sheung Wan on Hong Kong Island is a colorful area rich with history and local flavors. In fact you can smell it - it is known for its bird's nest and shark's fin shops, both wholesale and retail, and dried seafood. It's also one of the few places where there're still some old style stores that sell rice by the catty from barrels (1 catty = 1.33 lbs.)
The historical landmark Western Market, converted from a wet market where the locals used to shop for fresh fish and poultry and other groceries, is now a small shopping center. But unfortunately, it does not really capture the flavor of the area - though the building is worth a few photos.
Then uphill from Sheung Wan are some interesting attractions like Hollywood Road, Cat Street, and Man Mo Temple.
If you're interested in shopping for day-to-day Chinese stuff that the locals use, Sheung Wan has many pleasant surprises.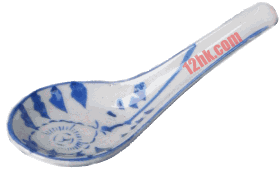 2012.1